Little Ray's mission is to bring the extraordinary natural world into a personalized experience for each of your guests.  Staffed by trained and dynamic educators and zookeepers, guests enjoy an immersive world class adventure through scheduled educational presentations, impromptu animal interactions, and tailored one-on-one conversations. Our exhibits are built on the foundations of our guiding values: animal welfare, education, and excellence.  Each exhibit supports museums, science centers and natural history institutions in building lasting unique encounters that appeal to existing visitors and draw new visitors to their venues. ​
CEO, Founder, Dreamer, Visionary, Creative Director
Paul is a man of many talents but most noticeably he sees what others sometimes can't – POSSIBILITIES!

After 25 years of working magic and creating some of the most engaging exhibits in North America, Paul can make any space come to life – literally. His passion for education and conservation is pervasive in all he does. And if he himself can't tell you how amazing an animal is – you can bet he has made sure his staff can!
Company Mission and Vision Leader
Exhibit Design and Creation
Nature Centre Design and Fabrication
Future Planning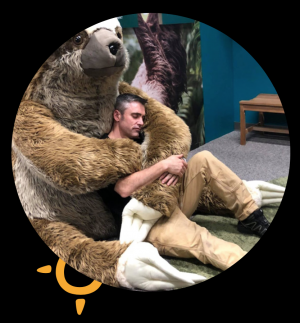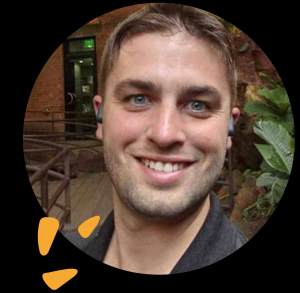 Shane has been working with Little Ray's since 2012 and has done everything from educational presentations, animal care, social media, museum exhibits, to his current role in business development and marketing where he manages our museum exhibits program and fundraising.
He first started working with animals in South Africa when he joined a volunteer/student program at the Moholoholo Wildlife Rehabilitation Center and has been working to help animals at Little Ray's and around the world since. His favourite animal is the black rhino.
Area of responsibilities 
Sales Operations
Temporary Exhibit Management
Marketing Support
Master Planning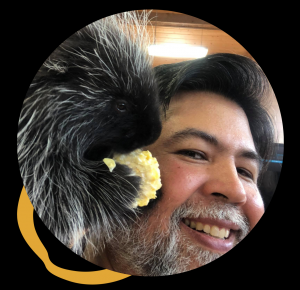 Director of Animal Welfare
Dr. Ngo is our Director of Animal Welfare and Education. As a biologist, Dr. Ngo is involved in academic research and conservation, even publishing here at Little Ray's.
Dr. Ngo's decades of zoo, museum, and animal husbandry experience, has made him a natural fit as our Director of Animal Welfare and Education. He is passionate about both conservation and education, and this comes through as he helps develop exhibit content, curriculum compliant educational programs, and our animal care and welfare programs.
Areas of Responsibilities
Animal Welfare and Oversight
Content Development
Educational Programming Development
Permitting
After years of study at the University of Toronto, having assimilated a smorgasbord of degrees primarily focused on molecular biology and the philosophy of science, Delivis set out to work on his primary passion of public science education and animal welfare.
Since then, Delivis has managed various projects and companies dedicated to improving public science understanding and animal education, given hundreds of public talks and media appearances, and has always remembered where his towel was through it all.
Areas of Responsibilities
Lead Installation Manager and Museum Technician
Animal Keeper Training
Social Media Marketing