Little Ray's mission is to bring the extraordinary natural world into a personalized experience for each of your guests.  Staffed by trained and dynamic educators and zookeepers, guests enjoy an immersive world class adventure through scheduled educational presentations, impromptu animal interactions, and tailored one-on-one conversations. Our exhibits are built on the foundations of our guiding values: animal welfare, education, and excellence.  Each exhibit supports museums, science centers and natural history institutions in building lasting unique encounters that appeal to existing visitors and draw new visitors to their venues. ​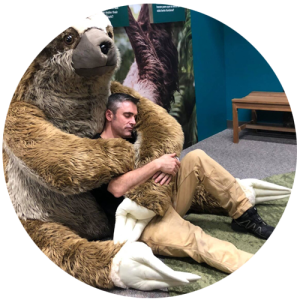 CEO, Founder, Dreamer, Visionary, Creative Director
Paul is a man of many talents but most noticeably he sees what others sometimes can't – POSSIBILITIES!
After 25 years of working magic and creating some of the most engaging exhibits in North America, Paul can make any space come to life – literally. His passion for education and conservation is pervasive in all he does. And if he himself can't tell you how amazing an animal is – you can bet he has made sure his staff can!
Company Mission and Vision Leader
Exhibit Design and Creation
Nature Centre Design and Fabrication
Future Planning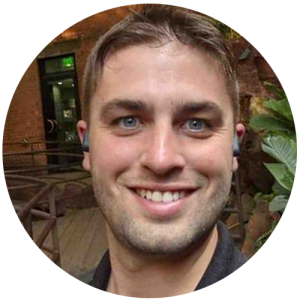 Shane has been working with Little Ray's since 2012 and has done everything from educational presentations, animal care, social media, museum exhibits, to his current role in business development and marketing where he manages our museum exhibits program and fundraising.
He first started working with animals in South Africa when he joined a volunteer/student program at the Moholoholo Wildlife Rehabilitation Center and has been working to help animals at Little Ray's and around the world since. His favourite animal is the black rhino.
Area of responsibilities 
Sales Operations
Temporary Exhibit Management
Marketing Support
Master Planning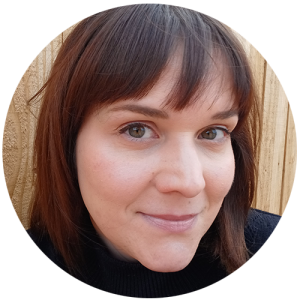 Emmi has worked in museums for 17 years as a Floor Manager, Educator, Naturalist and Assistant Curator.  In her museum career, Emmi specialized in overseeing temporary exhibits programs, leading the acquisition, installation and operation of travelling exhibits and art exhibits.  She was also responsible for the development, care and maintenance of permanent exhibits.  Emmi joined the Little Ray's team in 2022 and helps coordinate the logistics of bringing exceptional exhibit experiences to our phenomenal clients in the museum, zoo and attractions world.
Areas of Responsibilities
Logistics
Content Development
Hiring and staff successes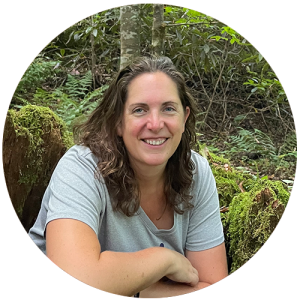 Two decades of professional design experience have afforded Sarah the opportunity to realize some pretty amazing spaces, places, and things. To date these places and spaces have provided experiences for over 30 million people. From world renowned aquariums to exhibitions with thousand year old artifacts to evaluation research utilizing machine learning and artificial intelligence. From master-planning to opening day and to years after the warrantyhas expired, Sarah brings substantial lessons learned in the planning and implementation of buildings and experiences to each project as she continues to tinker towards utopia. Thinking through the details while maintaining sight of the big picture is a balancing act in which Sarah thrives. 
Areas of Responsibilities
Project management
master planning & experience development
Exhibit design & fabrication
Construction management
Director of Animal Care and Welfare
Cheryl could not imagine a life without being surrounded by animals. Growing up on a farm in rural Ontario, Cheryl could usually be found out in the bush or around the pond with a frog in one hand and a snake in her pocket. Fresh out of university and with a strange passion for the world's less appreciated species, she quickly became the Head Zookeeper at Reptilia Zoo, while simultaneously volunteering at Toronto Wildlife Center as well as a large animal veterinary clinic, and taking further university courses to enhance her biological skills. Although reptiles are her primary passion, she has worked with many native species of birds and mammals, exotic hoofstock, and cetaceans. Cheryl loves to travel to experience the natural world first hand and to visit other world class zoological facilities and the talented people who work there to always keep enhancing our operations back home. 
Areas of Responsibilities
Oversight of animal wellbeing
Support and training of animal care staff 
Development of staff training resources
Support and development of research and conservation partnerships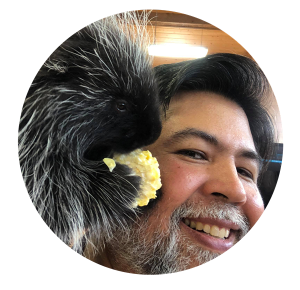 Director of Animal Care and Welfare
Dr. Ngo is our Director of Animal Welfare and Education. As a biologist, Dr. Ngo is involved in academic research and conservation, even publishing here at Little Ray's.
Dr. Ngo's decades of zoo, museum, and animal husbandry experience, has made him a natural fit as our Director of Animal Welfare and Education. He is passionate about both conservation and education, and this comes through as he helps develop exhibit content, curriculum compliant educational programs, and our animal care and welfare programs.
Areas of Responsibilities
Animal Welfare and Oversight
Content Development
Educational Programming Development
Permitting
Robby joins Little Ray's with more than 15 years of building partnerships in the themed entertainment world, specializing in exhibit design for zoos, aquariums, botanical gardens, museums, and science centers. Growing up in southern Louisiana and spending summers on Lake Ouchita in Arkansas gave Robby a passion for learning about animals and conservation. A fascination with dinosaurs, birds of prey and opportunities to visit countries around the world have propelled his drive to help scientific and entertainment organizations across the globe provide unique and immersive experiences for guests.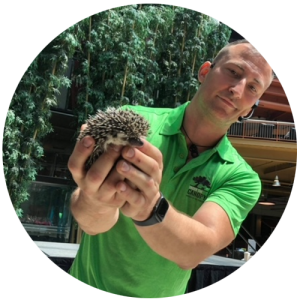 After years of study at the University of Toronto, having assimilated a smorgasbord of degrees primarily focused on molecular biology and the philosophy of science, Delivis set out to work on his primary passion of public science education and animal welfare.
Since then, Delivis has managed various projects and companies dedicated to improving public science understanding and animal education, given hundreds of public talks and media appearances, and has always remembered where his towel was through it all. 
Areas of Responsibilities
Lead Installation Manager and Museum Technician
Animal Keeper Training 
Social Media Marketing